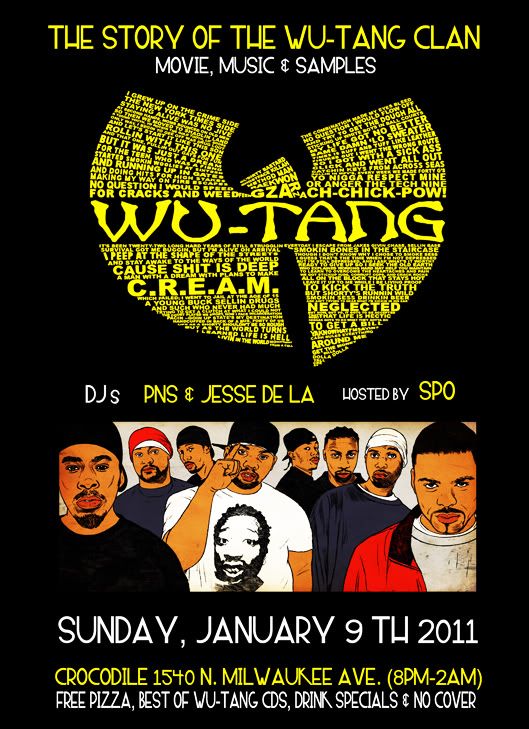 Since WU TANG fever is in the air.. it's only rite that we pay tribute to
the Clan this Sunday night 1.09.11
Check out the critically acclaimed Hip Hop documentary on the Wu Tang Clan
(9pm start)
The tale of the mighty and fractious Wu-Tang Clan is full of highs, lows, feuds, death, and blunts. The documentary will take an in-depth look at the Staten Island rap group that was a pioneer in the industry.
After the movie.. music & original samples by DJs PNS & Jesse De La Pena.
Hosted by Spo(Rubber Room Fame / Blue groove Lounge)
Free pizza, Popcorn, Best of Wu Tang Mix CDs & Drink specials.
Crocodile 1540 N. Milwaukee Ave. 21+ (8pm-2am)
Trailer
More info: