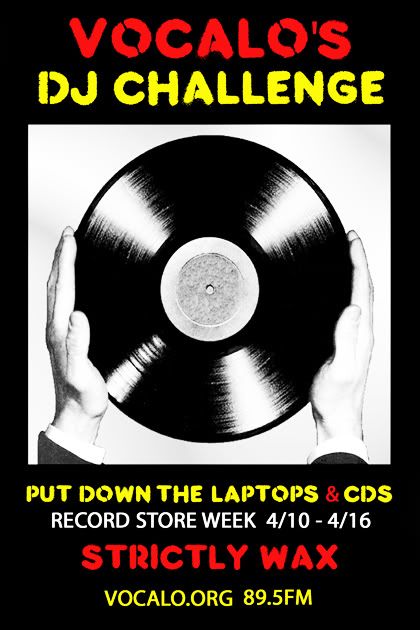 "Vocalo's DJ Challenge" Put away the Laptop & CD players (For 1 week)
Vocalo.org 89.5FM is challenging DJs around the world to put away the digital tunes, Laptops, CDs, MP3s, etc & dust off their records for that RSW week..
Sun 4/10 - Sat 4/16.
Spinning wax is the foundation when it comes to DJing, we will be paying homage to the vinyl record. (Strictly Wax) for 7 days.
DJs are you down? Sound off!!!
LISTEN LIVE!
VOCALO ON FACE BOOK
VOCALO.ORG 89.5FM CHICAGO